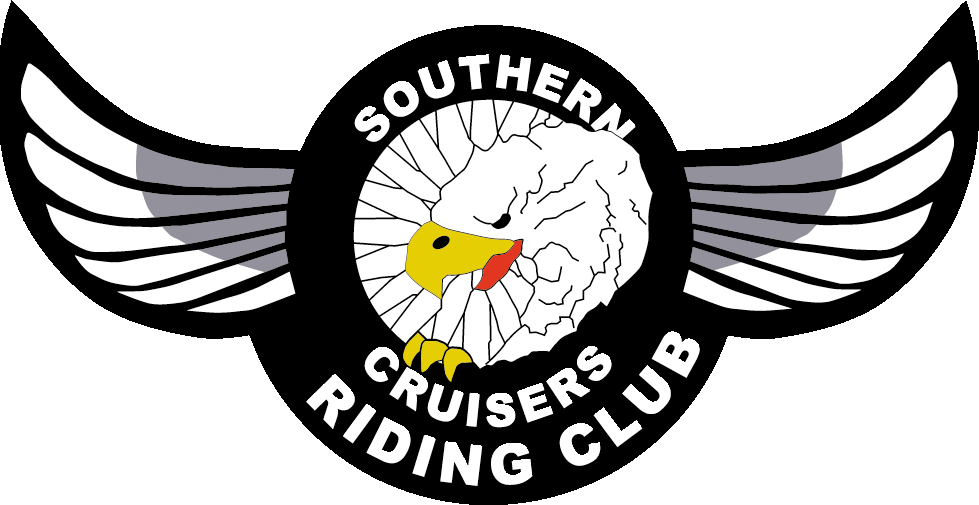 THIS WEBSITE IS BEST VIEWED ON A LAPTOP/DESKTOP COMPUTER.
(Some portions of this website may be misaligned on a mobile device but links should still be operational.)
WHILE CHAPTERS BEGIN TO RETURN TO THEIR NORMAL RIDING SCHEDULES, MEETINGS, EVENTS, ETC.
SCRC CA STATE OFFICERS ENCOURAGES CHAPTER OFFICERS, MEMBERS, AND THEIR GUESTS TO CONTINUE TO FOLLOW FEDERAL, STATE, AND LOCAL GUIDELINES, MANDATES AND LAWS REGARDING THE CURRENT PANDEMIC.
FOR THE LATEST GENERAL INFORMATION PLEASE VISIT THE CDC'S WEBSITE AT CDC.GOV.
FIND THE LATEST INFORMATION REGARDING THE STATE OF CALIFORNIA COVID-19 INFORMATION AT COVID19.CA.GOV
Map with locations & contact information for Officers of CA Chapters.
​​
Get the latest news, and information regarding SCRC, SCRC CA, local Chapter, National & State Rallies.
​
SCRC CA STATE RALLY (Seasonally Active)
Information page that includes links regarding the current SCRC CA State Rally.
​
SCRC CA CHAPTERS STATE RALLY T-SHIRT ORDERS
Order your rally T-Shirts all year round! Order from previous years as well! (Limited.) You can select the color, cut, and fabric! The T-Shirt will be mailed directly to you!
​
Member submitted photos of past events and general fun.
​
Companies & organizations who help SCRC CA Chapters support St. Jude Childrens Research Hospital.
​
CHARITABLE ORGANIZATION & DONATION
Information regarding the official Charitable organization for SCRC and ways to donate.
​
Send a message through this website to the SCRC CA Officer(s).
​
INTERNET POLICIES & INFORMATION
Informative page for use of this website, webstore, link, forum, etc.
KNOW OF A WEBSITE OR ORGANIZATION THAT SHOULD BE LISTED ON THIS PAGE?
​
SCRC California State Officer(s) are always looking for organizations, companies, social media sites and calendars based on motorcycling topics and issues as well as the latest on motorcycles. If you feel a website could be listed on this page, feel free to let us know!
Send the organization name, a brief explanation of what they do or have, and their website address and we will check it out! Of course, not all submissions will be included in this page. But it could be!
​
Send the information to: SCRC.CA.STO@gMail.com
​
National website with everything you could want to know about the Southern Cruisers Riding Club.
​
Discover the history of SCRC and find out what's going on now!
​
SCRC WORLDWIDE CHAPTER LISTING
Find your local Chapter anywhere in the world.
​
Forum website for general discussion for Member comraderie, news, and information on the National level.
​
JOIN SOUTHERN CRUISERS RIDING CLUB
Find out how to join the Southern Cruisers Riding Club and sign up for your FREE Membership!
ST. JUDE'S CHILDRENS RESEARCH HOSPITAL
SCRC is proud to have chosen St. Jude's Childrens Research Hopital as our national charity to support.
​
ABATE of California is a motorcyclists organization dedicated to preserving individual freedom and promoting safety.
​
The Biker Rights International website lists Motorcycle Rights Organizations (MRO's) throughout the world that reviews government policies/laws regarding motorcyclists and motorcycles.
​
Biker and motorcycle social media network.
​
The Motorcycle Safety Foundation is the internationally recognized developer of the comprehensive, research-based, Rider Education and Training System (RETS). RETS curricula promotes lifelong-learning for motorcycclists and continuous professional development for certified Rider Coaches (SM) and other trainers.
​
MCRIDER MOTORCYCLE TRAINING & STRATEGY
MCrider - motorcycle training and road strategy. Weekly motorbike skills and strategies to help you become a better rider.
(https://www.youtube.com/user/kevinmorris22)
​
This site provides external links as a convenience to users and/or visitors of this website. The appearance of external links on the Southern Cruisers Riding Club-California Chapters website does not constitute endorsement by the Southern Cruisers Riding Club (SCRC), SCRC-California, SCRC-California Chapters, its Agents, Officers, Members, Volunteers, Sponsors, and/or Beneficiaries of the linked websites, or the information, products and/or services contained therein. Southern Cruisers Riding Club (SCRC), SCRC-California, SCRC-California Chapters, its Agents, Officers, Members, Volunteers, Sponsors, and/or Beneficiaries does not exercise any editorial control over the information, services, and/or products you may find at these websites.