The following email was sent to Members of the SCRC CA Chapters on 08/09/2020.
View this email in your browser
**********  RESPONSE REQUESTED  **********
SCRC CA Chapters 2021 State Rally

INFORMATION
First, and foremost, we hope everyone and their families are doing well and the 2020 year hasn't hit anyone too hard. We are definitely in an odd time with so many uncertainties and confusion. We're hoping this pandemic will be under control by the time the 2021 rally is supposed to come around. So, we wanted to give Members a choice as to where they wanted the next rally. So head on over to the SCRC CA Chapters website and let us know! SCRC-CA.org Link to get to the voting form is in the top-left corner of the website. Voting will end August 21st at midnight. That gives you about 2 weeks to cast your vote!
RALLY & MONEY

We also recognize that Members may be financially affected by the pandemic. So, we are looking into ways to keep costs down for Members.

One way to keep costs down is through ride-sharing and room-sharing. La Dawn is working on the website to include a place where Members can advertise their need, or the availability of, a ride or room to share. Another email will be sent when it is available.

The SCRC CA Chapters forum has been closed due to its lack of use vs. the cost to keep it active. So, the SCRC CA Chapters website (

scrc-ca.org

) is your best place to find information. If you can't find what you're looking for on the website, or you have questions or suggestions, please do email us and let us know at

SCRC.CA.STO@gmail.com
Opportunity Drawing Winner!

Congratulations to Patricia Mann with the Antelope Valley Chapter for winning the Opportunity Drawing!
She be dancin in the green!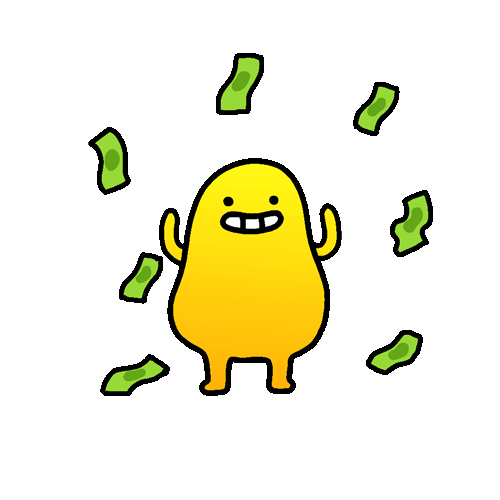 Important Dates
*Dates subject to change if necessary.
October 17th       Rally Meeting at Tom's Farms October 24th Rally Early Bird Registration Opens December 4th      Rally Patch Design Submissions Open February 5th       Rally Patch Design Submissions Close                               Rally Patch Design Voting Begins March 5th            Rally Patch Design Voting Ends                               Early Bird Registration Closes Rally Gear Pre-Order Closes Regular Registration Opens May 5th               Regular Registration Closes June 3rd-6th       SCRC CA Chapters 2021 State Rally NOTE THAT THE LOCATION IS STILL YET TO BE DETERMINED AND THE DATES MAY CHANGE DUE TO AFTER EFFECTS OF THE 2020 COVID-19 PANDEMIC. MEMBERS WILL BE NOTIFIED OF ANY CHANGES VIA AN EMAIL SIMILAR TO THIS ONE.
Keep up with what's going on with SCRC California Chapters!

Visit the SCRC CA Chapters Website and Subscribe to this email list!
SCRC CA Chapters Website: SCRC-CA.org
To ensure you receive future rally emails from SCRC CA Chapters, add this general email address to your Contacts.
SCRC.CA.STO@gMail.com
Email updates regarding the SCRC CA Chapters State Rally will be coming from the general email address above.
Your privacy is respected!  Your contact information is NOT sold or distributed in any way, except where required by law.
Rally email updates are sent to the email address Members provide on the Southern Cruisers Riding Club website when joining the Club, unless otherwise requested. Rally email updates are typically sent out monthly beginning in September or October and through June or July. Please let us know if you prefer rally email notifications and updates to go to a different email address or if you prefer not to receive rally email updates. Clicking "Unsubscribe" will send us a notification to remove you from our email list. The email list is updated manually and approximately every month. If you are still receiving emails after clicking Unsubscribe and wish to be unsubscribed or to have rally update emails sent to a different email address, please send an email directly to SCRC.CA.STO@gMail.com and let us know. Thank you for your understanding and patience!
Southern Cruisers Riding Club - California State Chapters Mailing Address: PO Box 1263, Lakeside, CA 92040 Email Address:  SCRC.CA.STO@gmail.com Message Number/Voicemail:  619.880.0182 CA State Chapters Website:  SCRC-CA.org National Website:  SouthernCruisers.net Don't forget to add SCRC.CA.STO@gMail.com to your Contacts to keep future rally emails from ending up in your Spam folder. Want to email your SCRC CA State Officer Dean Mills? You can! His email address is: DMCASTOSCRC@gMail.com Want to email your SCRC CA Assistant State Officer, La Dawn Garrison? You can! Her email address is: SCRCPitbull@gMail.com